To send a pdf to a fax number, you can use an online fax service or a fax machine with a scanner. Sending pdf documents via fax has become a common practice in today's digital age.
Whether you need to send confidential business information or a signed contract, faxing is still the go-to messaging system. Fortunately, sending pdfs to fax numbers is now easier than ever, thanks to advancements in technology. You no longer need a fax machine to send a fax; you can use a virtual fax system to send pdfs from anywhere in the world. If you do have access to a fax machine, you can scan your pdf and send it as a fax. In this article, we will explore the various ways of sending a pdf to a fax number.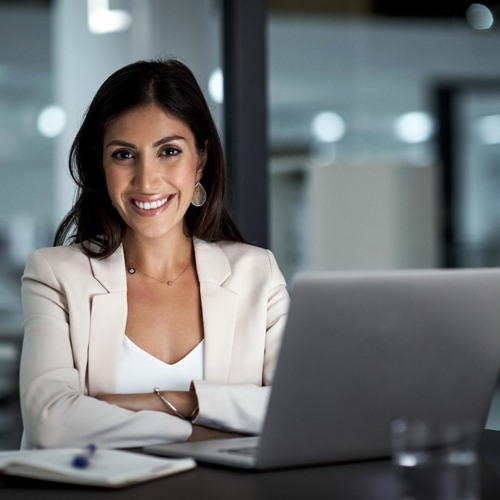 Credit: soundcloud.com
Understanding Pdf And Fax
Pdf is an abbreviation for portable document format. It is an electronic file format that preserves the appearance of the original document. Pdfs have several advantages over other file formats. They are compact, easy to share, and work on all operating systems.
A fax machine is a device that sends or receives documents over telephone lines. By converting a pdf to a fax, you can send it to any fax number globally. If you're dealing with sensitive or confidential documents, faxing pdfs is a secure option.
Sending pdfs via fax is a simple process that allows for quick and secure document sharing.
Preparing Your Pdf
Sending a pdf to a fax number may seem like a daunting task, but with a little preparation, it can be quite simple. First, you need to create a pdf file. This can be done by using popular software like adobe acrobat or microsoft word.
While creating a pdf, it's important to follow best practices, such as using standard fonts and avoiding images with large file sizes. Additionally, you should optimize the pdf for compatibility with fax machines by removing interactive elements and compressing the file size.
By following these tips, you can prepare your pdf to be sent to a fax machine with ease.
Sending Pdf To A Fax Number Via Online Services
Online fax services have made it easier than ever to send pdf files to a fax number. With several service providers available, choosing the right one is crucial. It's essential to consider factors such as ease of use, pricing, and reliability.
Once the decision is made, upload the pdf file to the online fax service and enter the receiver's fax number. Ensure that the file is correctly formatted and labeled to avoid any confusion. After verification of the recipient's fax number, hit send, and wait for the confirmation.
With online fax services, sending pdf files has become quick, hassle-free, and efficient.
Sending Pdf To A Fax Number Via Your Computer
Sending a pdf to a fax number from your computer is a hassle-free process. You can install a fax modem which requires a phone line and an active fax service. Other easy options include using a virtual fax printer or fax software.
To use a virtual fax printer, install a fax printer driver, select print and choose the fax option. To send a pdf using fax software – requires a fax service agreement and the software – open the pdf, select print and choose the fax option.
Sending a pdf via fax is an efficient way of sharing documents for businesses and individuals alike.
Sending Pdf To A Fax Number Via A Fax Machine
Sending a pdf document via a fax machine is simple and straightforward. First, set up your fax machine by ensuring it has a dedicated phone line and is connected to a power outlet. Then, load the document into the fax machine's feeding tray and enter the fax number.
Hit the "send" button and await confirmation that the document was sent successfully. If you encounter any issues, such as the fax machine not connecting, ensure the phone line is functioning correctly and that the fax machine is properly configured.
With these tips, you should be able to send your pdf document to a fax number with ease.
Frequently Asked Questions Of How To Send Pdf To A Fax Number
How Can I Send A Pdf To A Fax Number?
To send a pdf to a fax number, you can use an online fax service provider, fax machine, or fax software that allows pdf uploads.
What Is The Best Software To Send A Pdf To A Fax Number?
Fax software such as efax, myfax, or ringcentral fax allows users to send a pdf to a fax number directly from their computer.
Can I Send A Pdf From My Smartphone To A Fax Number?
Yes, there are fax apps like camscanner, ifax, or faxfile that allow users to send pdfs from their smartphone to a fax number.
Is It Possible To Send A Pdf To Multiple Fax Numbers?
Yes, many fax services and software support the feature to send a pdf to multiple fax numbers at once by simply adding the numbers to the recipient list.
Conclusion
In today's world, where technology has supplanted the traditional methods of communication, it is not uncommon to see businesses and individuals sending faxes through their computers. Sending pdfs to fax numbers has made faxing more convenient, faster, and more efficient.
Thanks to modern technology, you don't need a fax machine or physical documents to send faxes. You can easily send fax online from the comfort of your home or office. Highlighted in this post are the simple steps to take in sending pdfs to a fax number.
From uploading the document to selecting the recipient's number, to verifying that it was delivered, you can send a fax in a few clicks of a button. Say goodbye to the hassle of printing and scanning documents – sending pdfs to a fax number is the way forward to achieve efficiency.
We hope this guide has been helpful.